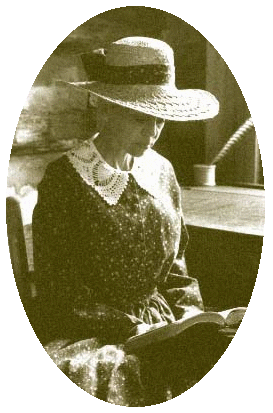 Click here for some pictures of The Homeplace
Click here for more information on The Homeplace


The mountains of Southwest Virginia still echo the faint voices of the first pioneer settlers. And though they appear to be fading away, not all is lost.

As a small boy, one of my earliest memories includes pushing an old horsedrawn corn planter around in my families front yard. As I did so, I imagined early spring planting and a bountiful harvest.

The distinct marks left behind by the discs still stand out in my mind.

My Grandmother Minnie Morris Shepherd was always around to share a tall tale and stories of mountain living and dying. As she told stories of the "old folks" in the community, I remember thinking, "I never want to forget these wonderful people and their way of life."

At the Museum, we seek to create the feeling of an early pioneer mountain farmstead, including the daily activities of everyday living.

Many of the mountain trades and activities that are a part of scheduled events at the museum are still practiced on many farms in Southwest Virginia, but are becoming increasingly more difficult to find.

So it is because of my love for this way of life and these people that I seek to recreate a place where simple living was once practiced and there was time enough for work and family.

Join us as we remember these early settlers, and help us recall the voices of a passing generation and way of life.